Time for my random favourites now ( that's NON Beauty in case you wondered :-D!) It mostly seems to be food & drink...hmmm!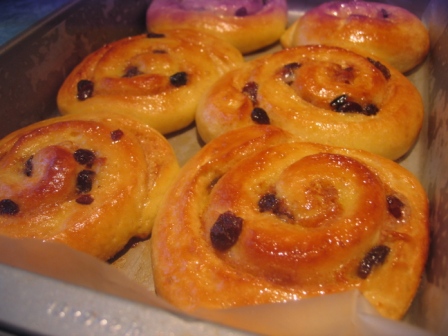 Top Picture
Tassimo | Twinings | Green Tea with Mint - I really should include our new Tassimo machine this month as quite frankly I am not sure how I lived without it before! I don't actually buy the teas for it as I if we want a cup of tea we just get a teabag & make one. However , I liked the sound of this so included it with my 1st order from the website. It is so nice. It reminds me a little of chewing gum ( not used though, lol!) Its a nice flavour. Enough to get a proper taste but not overpowering. It seems to be my afternoon drink of choice these days.
Chobani Strained Yogurt - Now ordinarily I am not a huge fan of thick yogurts but Chobani seems to have the test for me.I tried them when Tesco had them on offer ( they may still have it too but you would have to check.) The link takes you to the Blueberry flavour but off the top of my head there is also Strawberry, Passion Fruit & Pomegranate.
Coca Cola - As a rule I should not drink much coke. I know lots of people hate it because it is truly evil stuff. I stopped drinking it 3/4 years ago as I had a couple of Crohns Disease attacks after drinking some. However , with my illeostomy I seem to be able to have certain things in moderation without any come back. I got a couple of the very small cans as I knew I could have 1 of those & know very soon if it was the wrong decision. Luckily I was fine. So I now allow myself 2/3 cans of the small size each week. It is great because I don't think there is any other drink that is actually a substitute for it. The small can too is actually plenty for me. Hurrah! Oh PS Its HAS to be Coca Cola!!
Pain Au Raisin - I am OBSESSED! I cannot seem to go a week without nipping into Cafe Nero at least 2/3 times per week for a Chai Latte & Pain Au Raisin or if time is short I will run in & take one away. Yum!! I have had to start buying them in the weekly shop to try & save the money a little as at £1.45 a pop to take away it gets a bit much!
Lastly CHRISTMAS DECORATIONS! Pretty self explanatory really but for me there is nothing like the tree & other seasonal decor going up for putting a smile on my face. Rob promises me next year we can have a real tree ( we have one every 2/3 years as Rob is grumpy & won't allow it every year. he-he.)
That's all folks
Amanda xxx